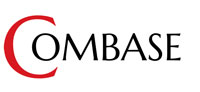 COMBASE 2018 Conference Registration
Step 1: Please enter your information. Fields marked with * are required


The 2018 conference fee is $450.00 for members and $550 for non-members.
Cancellation of registrations may be made before August 4, 2018 with full refunds; after August 4 a $100 cancellation fee will be charged.

Substitutions for those registered may be made until September 7.
The conference hotel is the Hotel Teatro at 1100 14th St., Denver, CO 80202.

------Please read all the information below before making reservations------

You may make your hotel reservations online by clicking on the link below or by calling the hotel reservations desk at 1-303-228-1113. The hotel cut-off date for reservations is August 4, 2018.
Click here for hotel reservations.
If calling, be sure to mention the COMBASE block to receive the $285 (King) rate. This rate is available for any of the nights of Friday September 21, Saturday September 22, Sunday September 23, and Monday September 24.
If you need days ouside these dates, you must call the hotel at 303-228-1113.

NOTE: To fill out the secure online forms you must be using one of the following
browsers or the form will not submit properly.
Chrome version 33 and up, Android 5.0-5.0.2 and up, Firefox version 34 and up, IE 11 and up, Opera 17 and up , Safari 7 and up
---